About Us
A little bit about Supermax and Aurelia

Supermax
Supermax Healthcare limited is the European arm of Supermax Corperation Berhad, the world's 2nd largest manufacturer of disposable examination gloves.
Founded over 30 years ago, the Supermax Healthcare Group, has become, globally, one of the world's largest, and most recognised disposable glove manufactures; fronted by the bestselling brand in the US and the fastest growing glove brand in Europe, Aurelia.
Founded in 1987 by Malaysian nationals, Dato' Seri Stanley Thai and his wife, Datin Seri Cheryl Tan as a trading business, distributing disposable gloves. With the success of their distribution model, in 1989, they purchased their own manufacturing facility, with the emphasis and focus on manufacturing premium disposable gloves.
Today, Supermax Healthcare has been cemented as one of the world leading disposable glove manufactures, with 26 billion gloves manufactured annually from its 12 manufacturing factories based in Malaysia; distributing to over 160 countries globally.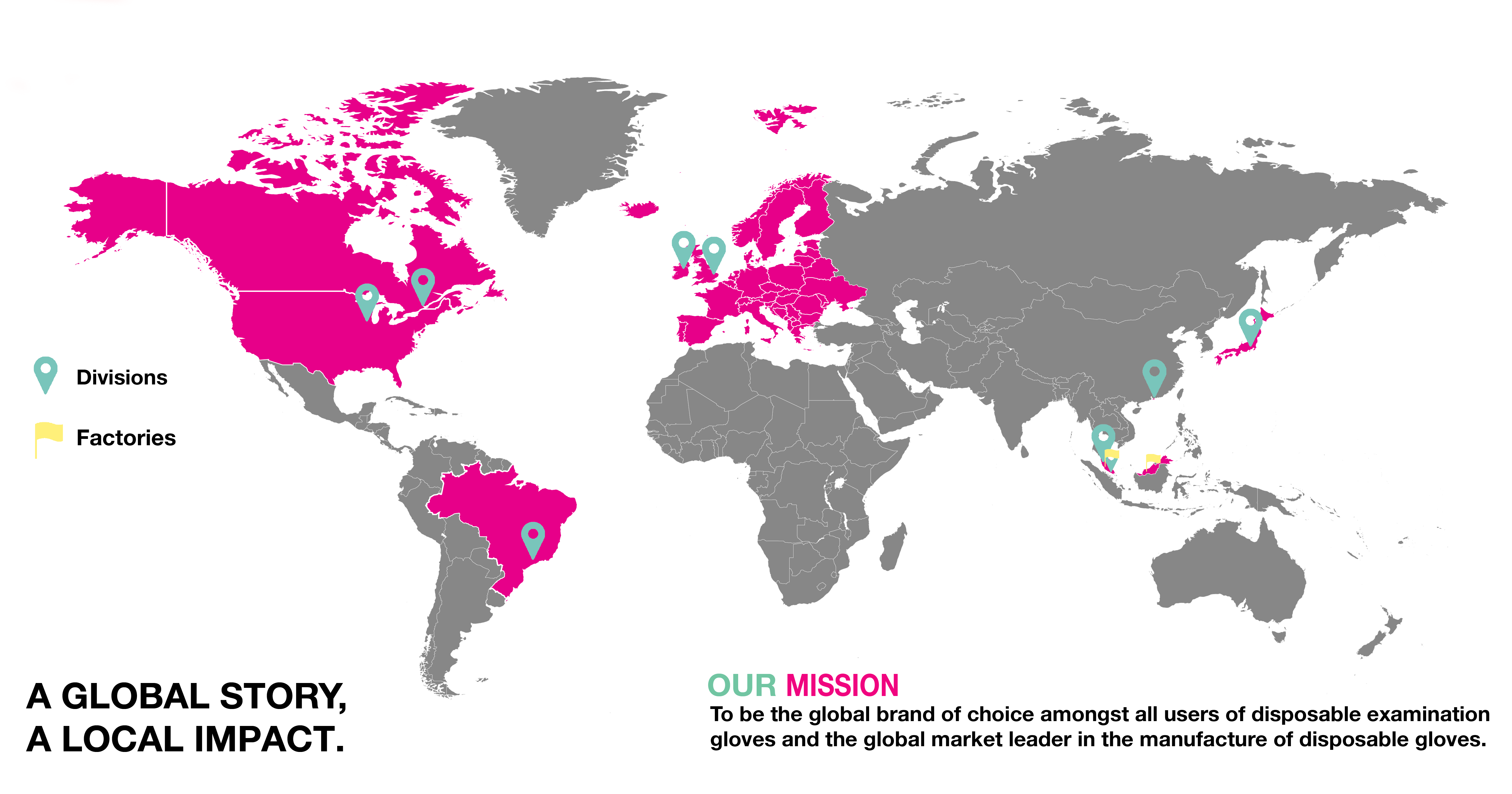 To be the global market leader in the manufacture of disposable Examination Gloves.

Aurelia
Founded in 2000, the Aurelia brand is the flagship of the Supermax brands.
We are extremely proud that already today it is the leading Latex and Nitrile examination glove brand in North America and is the fastest growing disposable glove brand across Europe.
Aurelia is a premium quality glove with an uncompromising emphasis on comfort and safety to professionals from all industries. With its unmistakable packaging, Aurelia is well on the road to achieving its goal of being the most recognisable disposable glove brand around the world.
To be the global brand of choice among all users of Disposable Examination Gloves.